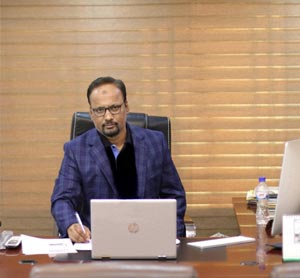 A message from our Managing Director
AZ Apparels Founded at 1995. It is a vertically integrated design, production and distribution apparel company & supply chain management. All of our activities are consolidated under one major notion, and as a result, that gives us the flexibility to improve our products quickly while always maintaining high quality standards. We provided to employees Free lunch,Free medical facilities,Yearly entertainment programs, in the factory of AZ APPARELS.​
Training workforce on the usage of fire extinguishers, use of PPE, Fire and safety,​
Evacuation plan, Electrical safety ensured with the help of an automatic tripping switch systems.​
Fire drill once in a month, about 20% of  our workers are well trained on fire safeties which is embellished with the professional certified training.​ Financial aid for education to deserving children of our employees.​
Thank you for being with us.
Md. Zakir Hossain
Managing Director
AZ Apparels
A message from our Director
AZ Apparels is maintaining the quality that international brands require. Moreover, we maintain the highest level of quality, over the years, by following some regulations in the production lines. Rules that have translated to the success in the RMG industry. ​
Md. Ekram Hossain
Director
AZ Apparels